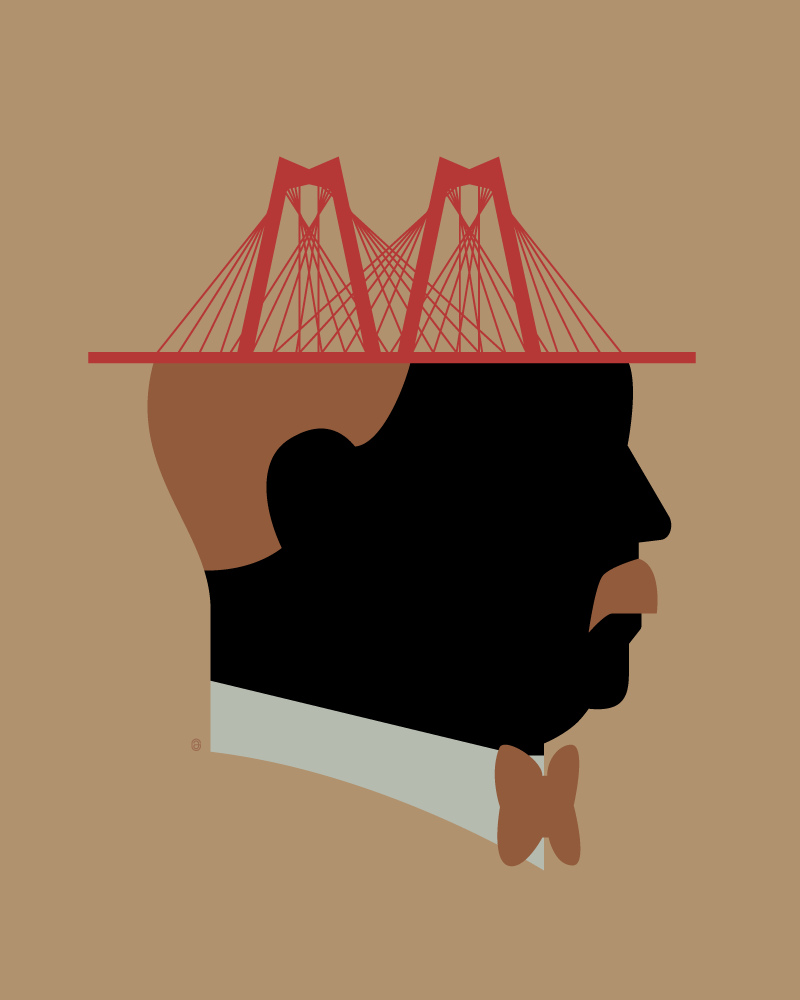 Bridges of Rotterdam
Client:
University of Applied Sciences Rotterdam
A.D.:
Aad Westerduin
About:
The Rotterdam University of Applied Sciences gave me an open brief to depict the three main bridges connecting the South and North part of our city. The illustrations will adorn their walls and are now published as stand alone illustrations throughout the current edition of Gers! Magazine. The bridges depicted as headgear for demographics of Rotterdam connected to the era, history and importance of the bridges:
De Willemsbrug,
Havenbarons, 1900's, connecting internationally, developping Rotterdam to the World largest port.
De van Brienenoordbrug
, (Dock)Workers, 1960's, rebuilding after the devastation during WW2, Commuting, transport.
De Erasmusbrug
, 90's, Diversity, new elan, hip and global, connecting the relatively underdevelloped South with North
Scroll down for the illustration in context
< Go Back